FREE BACK PAIN REPORT REVEALS...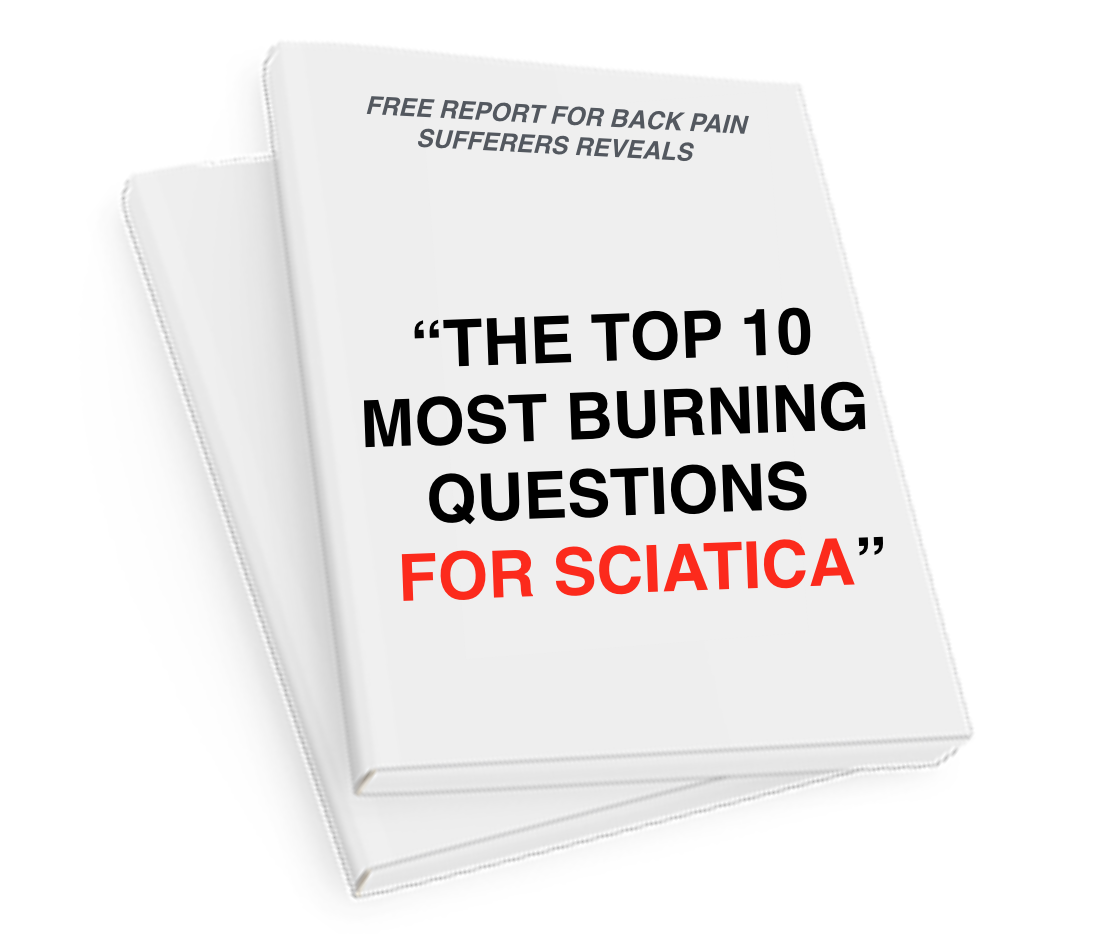 THE TOP 10 MOST BURNING QUESTIONS FOR SCIATICA
How long does it take to go away?
What are the exercises that can provide fast relief?
Which position is best to sleep in if you have back pain or sciatica?
In this report you'll learn these things and much more...
Enter Your Info Below To Download The Free Report

We value your privacy and would never spam you
This report will be instantly sent to the email address you submit above.